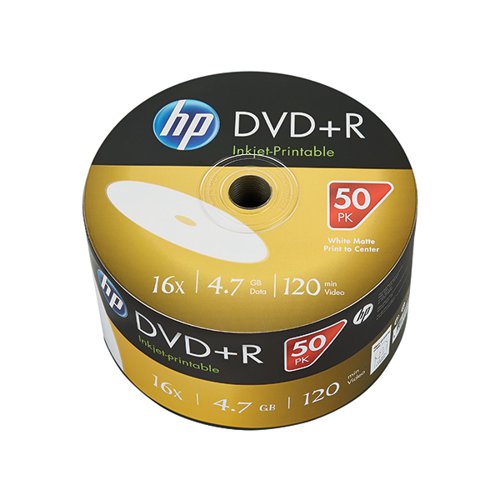 Awaiting stock - Back orders welcome to secure your order!
Manufacturer HP
Manufacturer Ref 69302
Description
This pack of HP DVDs are perfect for burning videos or simply storing pictures and data. They are DVD-R format and have 16x write speed, with a storage capacity of 4.7GB- or around 120 minutes of video data. Additionally, these discs can be used in conjunction with a compatible inkjet printer to easily label your discs. These non-rewritable DVDs are exceptional quality and supplied in a pack of 50 discs.