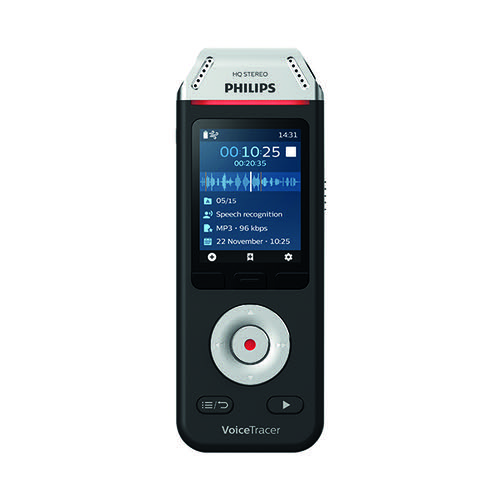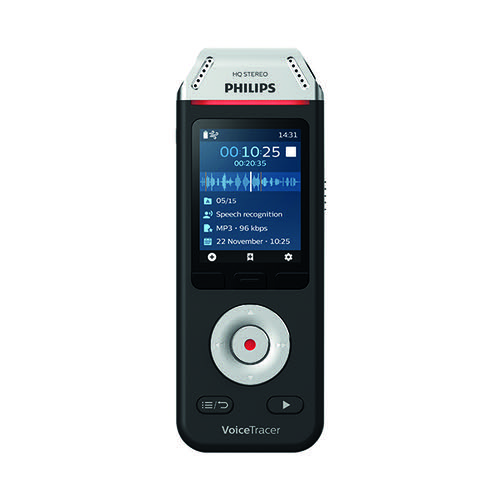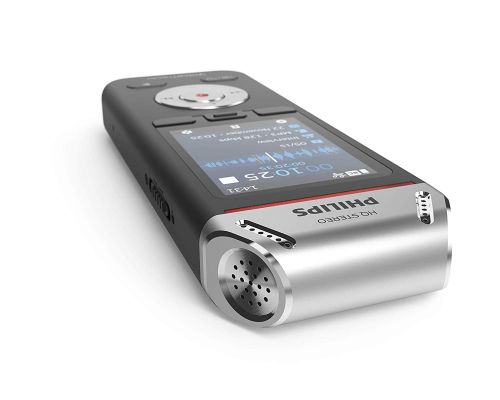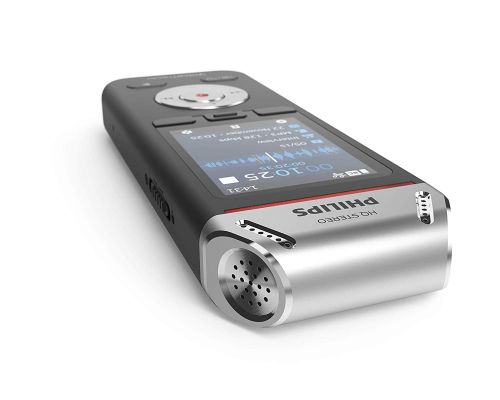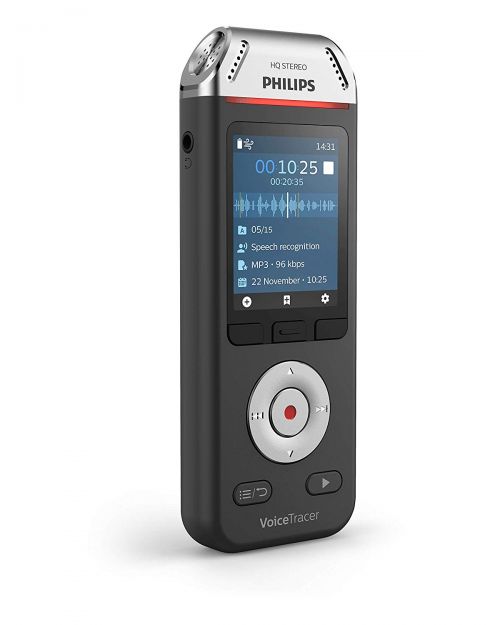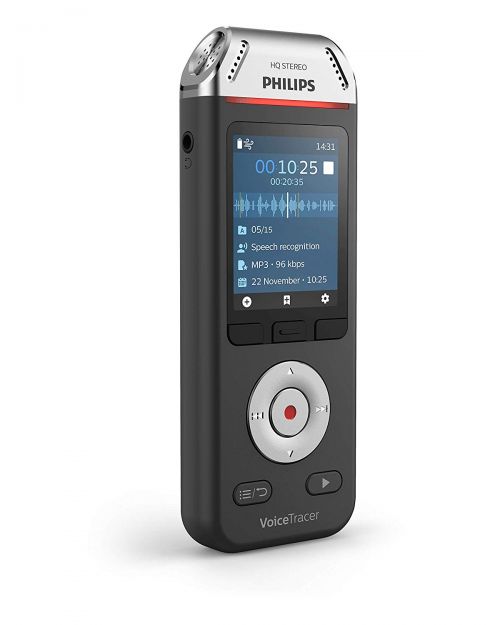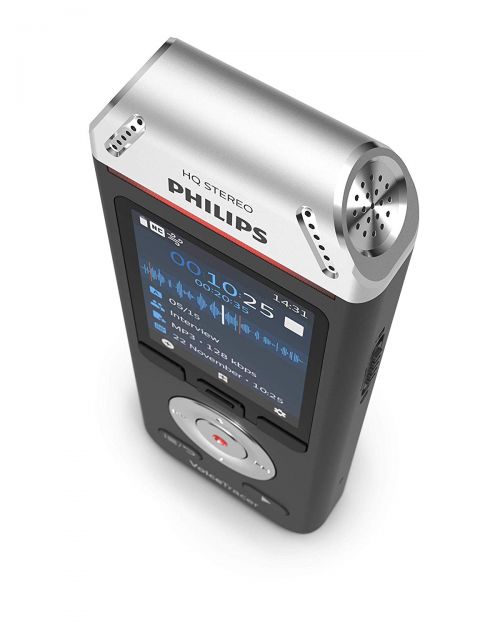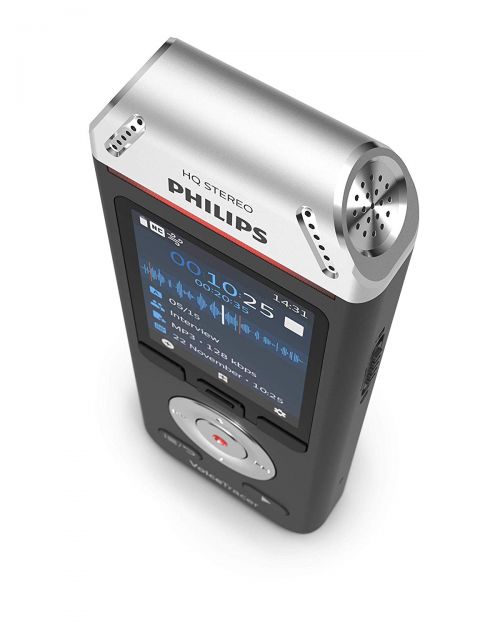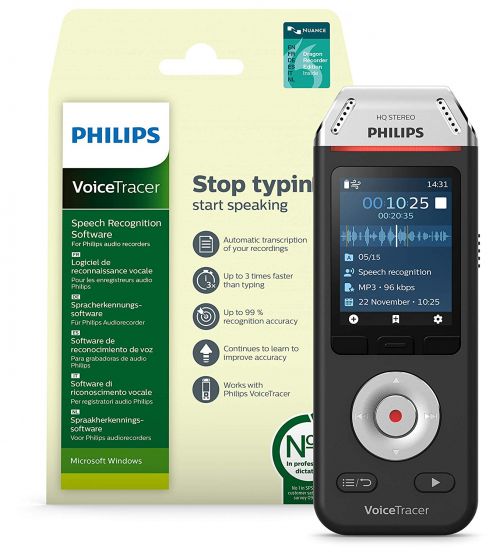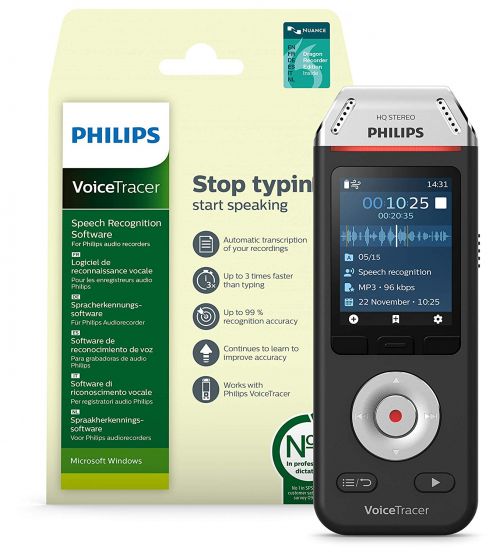 Awaiting stock - Back orders welcome to secure your order!
Manufacturer Philips
Manufacturer Ref DVT2810
Features two high quality microphones
High capacity battery allows for up to 50 hours recording time
Voice activated recording
8GB storage capacity
Large colour display
Includes the Philips Speech Recognition Software
Description
Utilising 2 high-fidelity microphones, the Philips VoiceTracer DVT2810 is an exceptionally accessible dictation machine that can be used to record up to 88 days of clear and understandable audio. With 8GB internal memory and a powerful rechargeable Li-ion polymer battery, the DVT2810 boasts voice activation and a large colour display, making it incredibly easy to use.