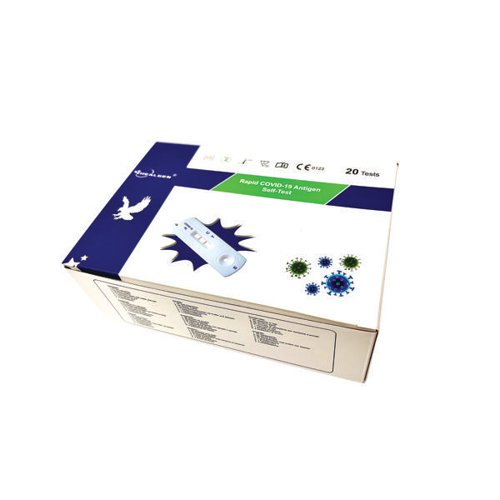 Pre-Order Now! Awaiting stock.
Manufacturer Healgen
Description
The Healgen Covid-19 Antigen Rapid Test Kit is for the detection of Covid-19. Containing 20 tests, the kit contains everything required to carry out the tests without the need for any additional equipment. Supplied complete with 20 test cassettes, 2 extraction buffer vials, 20 sterile swabs, 20 extraction tubes and tips, 1 workstation and one instruction manual. The portable tests are easy to use, offering visual results within in 15 minutes. Approved by Public Health England and validated by the UK Government, the tests detect proteins specific to a virus that appears in infected individuals which indicates an active infection.