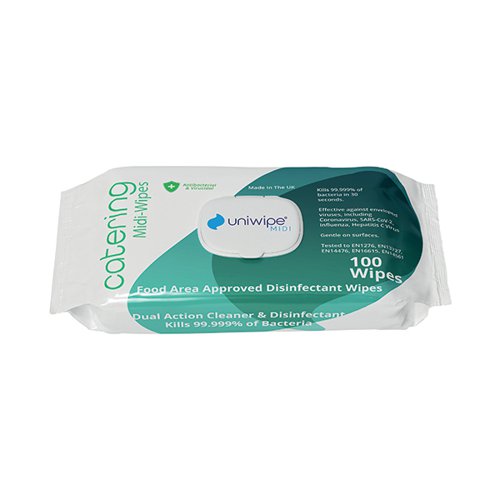 Pre-Order Now! Awaiting stock.
Manufacturer Uniwipe
Description
These Uniwipe Washroom Wipes are ideal for use in a variety of different environments, varying from domestic bathrooms to large industrial washrooms. Gentle on surfaces and alcohol free they can be used all day every day to keep your surfaces clean and safe. The wipes are active against bacteria, fungi and viruses. The dual action cleaning and disinfecting properties kills 99.999% of bacteria in 30 seconds. Effective against viruses including Norovirus, Influenza A (H1N1),Herpes Simplex, Hepatitis C Virus & Coronaviruses.
Specifications
Norovirus/Influenza A (H1N1)/Herpes Simplex/Hepatitis C Virus/Coronaviruses