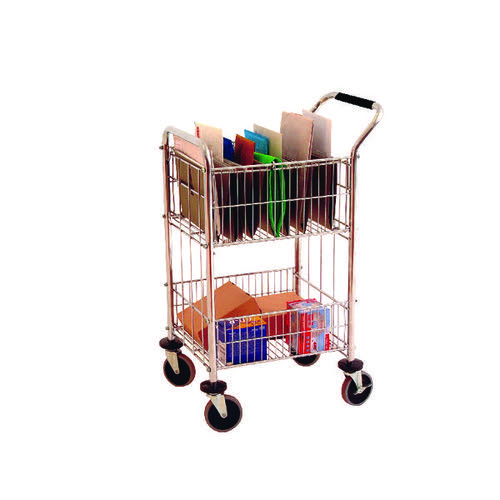 Pre-Order Now! Awaiting stock.
Manufacturer HC Slingsby PLC
Description
This convenient mail room trolley allows you to transport large volumes of documents and letters quickly and easily. With two separate baskets above and below, you can carry more items at once without compromising on space. The upper basket is specifically designed to hold standard office suspension files, while the lower basket is useful for all other types of document. The high quality chrome finish makes it robust and ideal for everyday use.