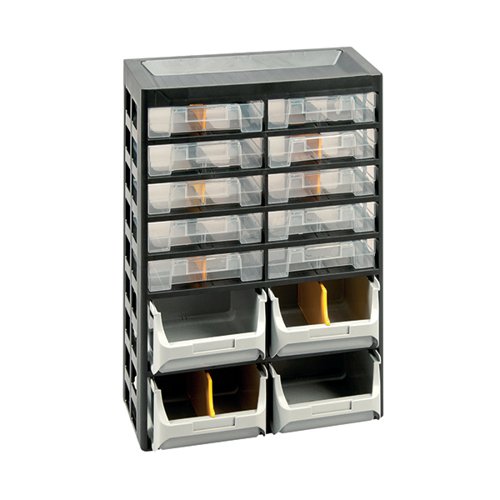 Pre-Order Now! Awaiting stock.
Manufacturer Barton Storage Ltd
Description
Designed for storage of small parts, these storage cabinets are stackable and suitable for wall or bench top mount, ideal for storing small components or fixings. The recessed tops will keep parts available when in use and the drawers have locations for dividers to ease component segregation. Measuring H435mm x W305mm x D170mm, these cabinets are supplied in a pack of 2.