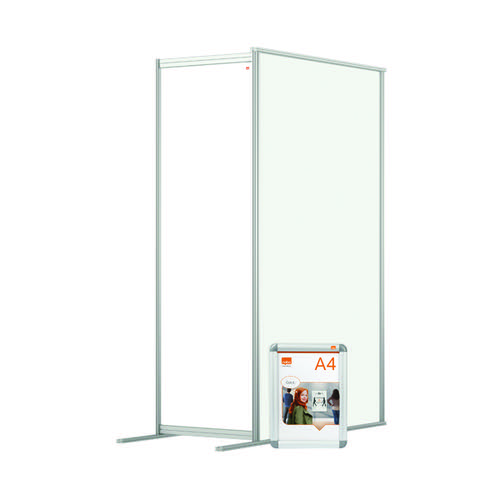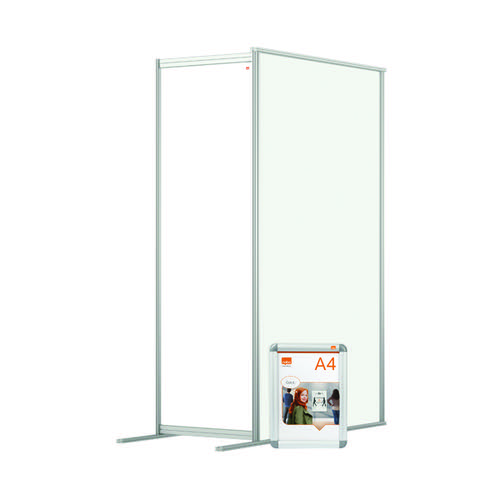 Pre-Order Now! Awaiting stock.
Manufacturer ACCO Brands
Description
The Nobo clear acrylic room divider screen extension panel helps to maximise social distancing measures in any environment, whilst also allowing clear and safe communication. Easily connect the panel to a room divider screen and create a continuous barrier or flexible configuration to suit your space. The floor standing partition screen panel is 1.8m high; providing a high level of protection for both seated and standing individuals. The robust plexiglass surface can be easily wiped clean and the transparent design means that natural light is not restricted or reduced. It features a smart anodised trim. Size: 600 x 1,800mm.