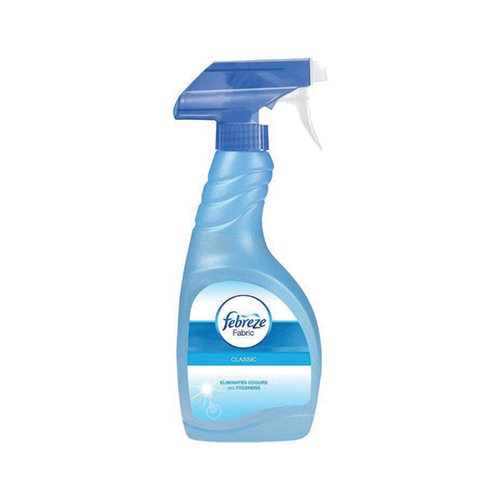 Pre-Order Now! Awaiting stock.
Manufacturer Procter & Gamble
Description
Febreze Fabric Spray is unique because it works to eliminate the odour at source, leaving behind a fresh fragrance. The unique technology uses molecules to bind odours so you can no longer smell them. Once the fabric is washed, the odours simply dissolve away. It is this innovation and true freshness that have made Febreze a market leader. This pack contains one 500ml spray.
Specifications
REACH Requires Health & Safety Data Sheet