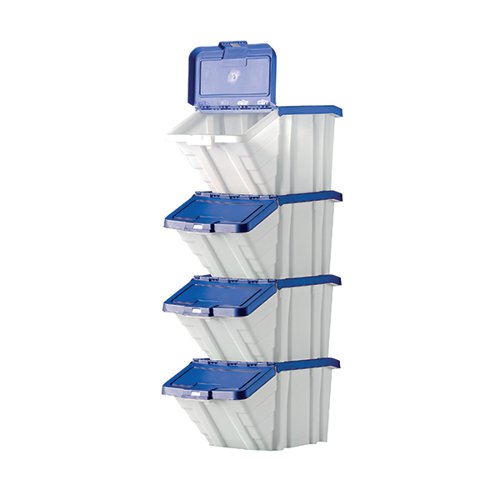 Pre-Order Now! Awaiting stock.
Manufacturer Barton Storage Ltd
Description
These multifunctional storage bins with blue lids are ideal for separating items and colour coding them. The hinged lids are removable, and the boxes can be stacked with or without the lids. Made of polypropylene, each container has a 50-litre capacity.