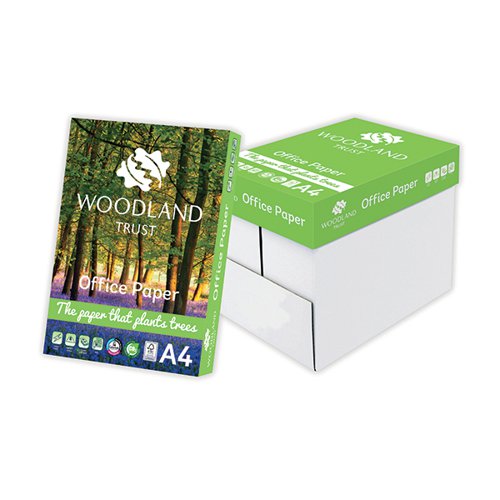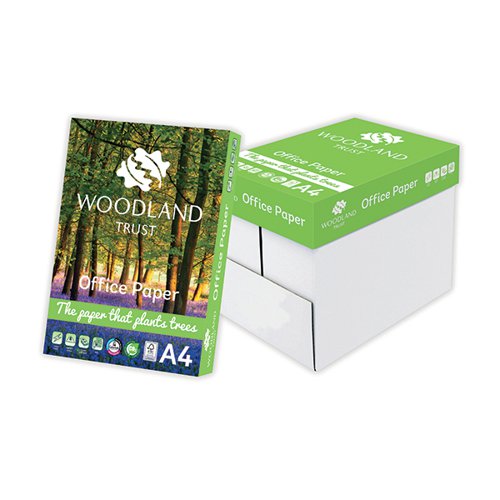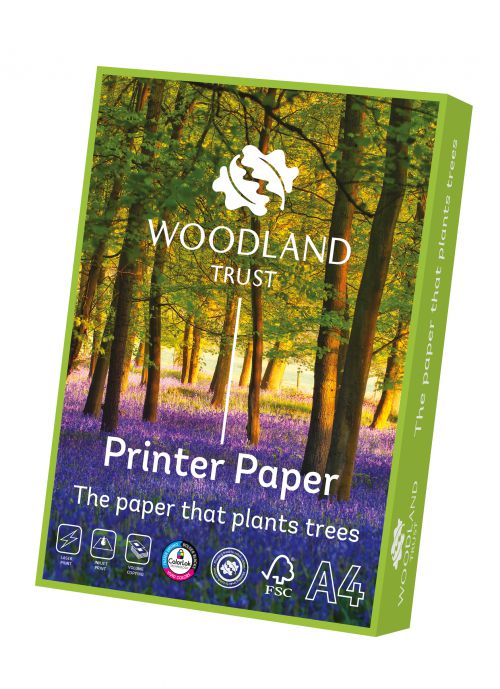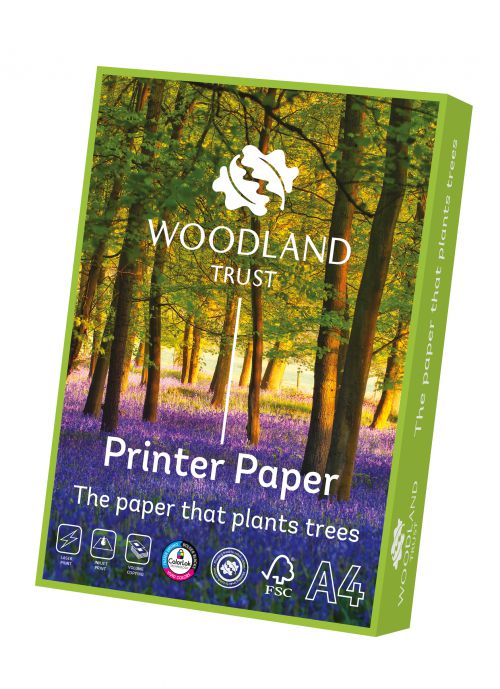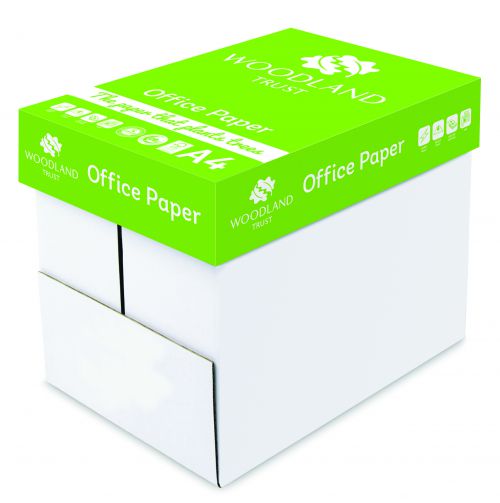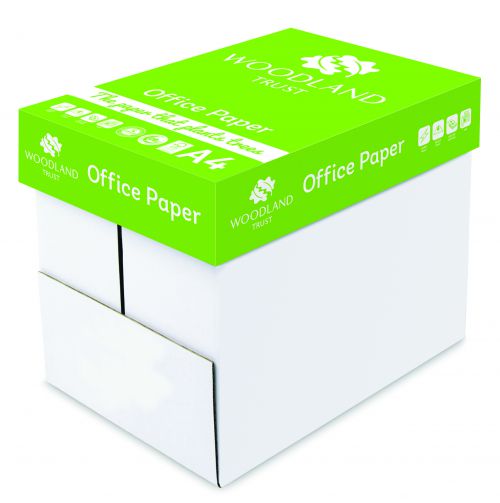 Pre-Order Now! Awaiting stock.
Manufacturer Premier Paper
Description
This Woodland Trust high white office paper is completely chlorine free and suitable for use in photocopiers, fax machines, laser printers and inkjet printers. Woodland Trust supports projects that improve biodiversity, enhance social wellbeing and help the UK landscape adapt to climate change. Energy for paper production is generated from waste material with no CO2 emissions from fossil fuels. Also, excess heat from paper production is piped to a community heating project. This pack contains 2,500 sheets of 75gsm A4 paper.
Specifications
Proof of Legality Obtained
Copier Laser Inkjet Paper
Contains timber or derived materials
Biodegradable Information