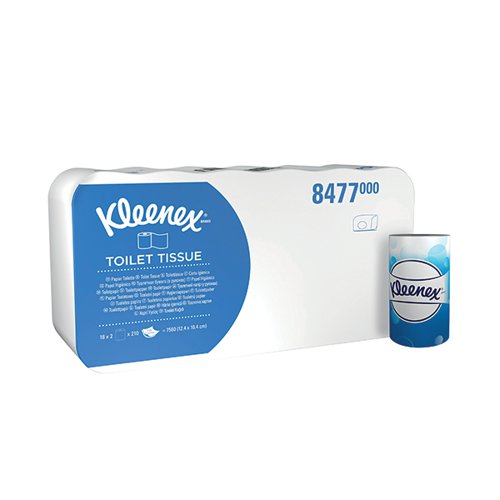 Pre-Order Now! Awaiting stock.
Manufacturer Kimberly-Clark
Description
These small, white Kleenex toilet rolls offer great value for money and are soft, strong and absorbent. A hollow central tube allows them to be placed on a dispenser for quick and easy access. These toilet rolls are FSC Certified, giving you the assurance that they are made from materials from forests that are managed to meet the social, economic and ecological needs of present and future generations. This pack contains 36 white rolls (18 packs of 2 rolls). Each roll contains 210 sheets.